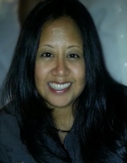 Vianey graduated from the Silberman School of Social work at Hunter College in New York. She obtained her master's degree in clinical practice with a concentration in working with individuals, families, and groups. Her field of specialization was health and mental health. Prior to obtaining her degree, Vianey worked for community-based agencies, and her work with immigrants and the LGBTQ community, motivated her to pursue a career in social work. Vianey moved to Florida in 2016.
In 2012, Vianey began her work at a community mental health center serving individuals, couples, and families in a bilingual outpatient setting. She worked directly with clients to provide culturally sensitive and family centered therapy. Since then, Vianey has expanded her skills and experience to include inpatient treatment, acute crisis intervention and medical social work. As a clinician, Vianey combines different treatment modalities and tailors interventions to meet client needs. Therapeutic interventions include, but are not limited to, psychodynamic, cognitive behavioral therapy (CBT), and mindfulness.
Vianey specializes in treating a broad range of issues including depression, anxiety, grief and loss, anger management, LGBTQ, life transitions, immigration/acculturation stress, and relational conflict. Vianey provides a safe environment for disclosure and works with clients in a collaborative and goal-oriented way. She is committed to providing the highest quality of care to promote healing and growth. Additionally, Vianey provides services in English and Spanish. Office hours are flexible, including evenings.
To schedule an appointment with Vianey, please contact us.