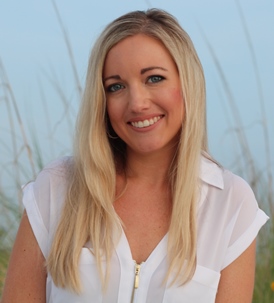 Laura is a Licensed Clinical Social Worker who grew up in Florida and graduated from Florida State University. Before graduating with her Master's in Social Work, Laura was a preschool teacher. After obtaining her degree she went on to child and family counseling and after 3 years and further training, also branched out to see adults. Laura offers online counseling sessions and in-person sessions at the Clearwater office.
Laura uses a person-centered approach along with cognitive behavioral therapy (CBT) and other evidenced based techniques. Being mindful of how our thoughts create our feelings and affect our lives is a powerful tool. Laura believes each person is special and unique and offers a non-judgmental and caring environment to speak. She believes balance of mind, body and spirit is essential to healing.
Laura specializes in working with children ages 3-11 using play therapy, feelings identification, and behavioral techniques. She is trained in working with parents, teaching parenting strategies and providing support to host a happier home. Laura is also experienced in counseling teenagers and focuses on teaching the connection between thoughts, feelings, and behaviors to help teens understand how much our thoughts affect our lives. She also teaches conflict resolution and coping skills. If your child is struggling with behavioral or emotional problems at home or school therapy is a step in the right direction.
To schedule an appointment with Laura, please contact us.