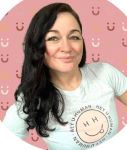 Amy graduated from Barton College, a private school in North Carolina with her Bachelors in Social Work (BSW) and completed her Masters degree in Social Work (MSW) in 2005 at Florida State University.
Amy has 15 years of experience practicing counseling for children, teens, families and adults. She has vast experience in the mental health field including use of modalities such as Cognitive Behavior Therapy, Solution Focused, Trauma Informed Care, Mindfulness Based Therapy, Adoption Competency and more.
 Amy's passion is helping humanity understand their emotions, giving her clients permission and tools to fully experience them, process them thus release them.  She believes this is the root of all healing.  In addition, she provides a compassionate, integrated approach to help her clients understand how the mind, body and emotions work together for optimal healing and wellbeing.  
To schedule an appointment with Amy, contact us today.