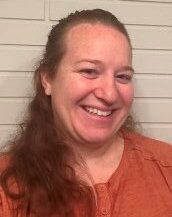 Ashlie graduated from CUNY- John Jay College of Criminal Justice with her bachelor's in Forensic Psychology in 2013 and completed her master's degree in Clinical Mental Health Counseling (CMHC) in 2022 at Troy University. She received extensive training in Mindfulness, Motivational Interviewing, and Cognitive/ Behavioral Therapy while attending this university.
Ashlie started her career in New York doing career counseling for a voluntary program for individuals with disabilities. She also worked in a court- ordered counseling program in Newark, New Jersey with individuals who were being prosecuted for minor misdemeanors (illegal drug use). Ashlie moved to Florida in 2014 and obtained her Registered Mental Health Counselor Intern license in 2022. She is now a current elementary teacher working in a Title 1 school and a Mental Health Counselor Intern.
Upon moving to Florida, Ashlie worked in adult and elementary education in Hillsborough County. She then moved to Pasco County and is continuing to work in both the education and mental health fields focusing on children with social- emotional and behavioral difficulties. Ashlie completed 3 internships during her graduate program at Troy. Ashlie completed her first internship a private practice, First Choice Counseling and Wellness Center, where she provided counseling for children, families, adults, and couples. She also provided group counseling sessions for women in recovery. At her second and third internships, she provided counseling services through Gulf Coast Jewish Family and Community Services at their inpatient facilities in Holiday, Florida to adults. At this location, she provided both individual and group therapy. She focused on Mindfulness techniques and provided various counseling interventions utilizing several counseling therapies.
Ashlie joined the Solution Counseling Center in 2022. She currently works with children, adolescents, individual adults, families and couples. She primarily uses a solution focused and/or cognitive/behavioral approach with clients in sessions. For clients that are interested, Ashlie is currently not accepting insurance at this time and is self- pay only. She does provide a sliding- scale fee for clients in need.
Ashlie has evening and weekend hours available to clients that need flexible scheduling. Contact us to schedule an appointment with Ashlie.