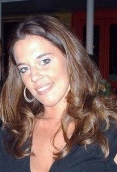 Angela graduated from Barton College, a private school in North Carolina with her Bachelors in Social Work (BSW) and completed her Masters degree in Social Work (MSW) in 2005 at Florida State University. Angela also completed an international clinical internship in London, England.
Angela started her career in North Carolina doing Adult Protective Service work through the state as well as working with the severely mentally ill and elderly populations.  She moved to Florida in 2001 and began working in community mental health primarily with children, families and adults.  She worked extensively with the child welfare agencies in surrounding Florida counties, foster care, adoptions, school system and the judicial system.
Angela has experience completing assessments and providing counseling for families involved in the child welfare system.  Angela joined the Solution Counseling Center in 2012. She currently works with adults, families, couples and adolescents.  She primarily uses a solution focused and/or cognitive/behavioral approach with clients in sessions.
Angela has evening and weekend hours available to clients that need flexible scheduling.
To schedule an appointment with Angela, please contact us.