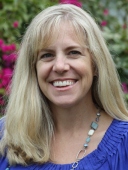 Shannon graduated from the University of Wisconsin-LaCrosse in 1995 with her bachelor's in Social Work (BSW) and completed her master's degree in Social Work (MSW) in 1997 at the University of Wisconsin-Milwaukee. She received extensive training in Solution Focused Therapy while attending this university.
Shannon started her career in Milwaukee doing in-home counseling for a voluntary program for first time parents. She also worked in a juvenile justice program with adolescents and their families. Shannon moved to Florida in 1999 and obtained her License as a Clinical Social Worker (LCSW). She is now a qualified supervisor for social work interns that are working towards licensure.
Upon moving to Florida Shannon worked in community mental health in Pinellas County. She conducted in-home counseling sessions for a children and families involved with the Department of Children and Families (DCF). She worked extensively with the child welfare agencies in surrounding Florida counties, school system and judicial system. She has experience completing Comprehensive Behavioral Health Assessments and psychosocial assessments for families involved in the child welfare system.
Shannon joined the Solution Counseling Center in 2004. She currently works with children, adolescents, individual adults, families and couples. She primarily uses a solution focused and/or cognitive/behavioral approach with clients in sessions. For clients that are interested, Shannon also has experience in spiritual counseling. Shannon works with the following Employee Assistant Programs (EAP) and has experience conducting critical incident debriefings on-site.
Shannon has evening and weekend hours available to clients that need flexible scheduling.
To schedule an appointment with Shannon, please contact us.