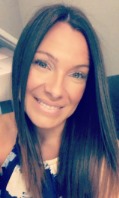 Tyne Hurtado, LMHC, NCC graduated with her bachelor's degree from Purdue University with a major in Psychology and minors in Child Development and Sociology. She completed her master's degree at The University of South Florida in Clinical Mental Health Counseling.
Tyne has experience working with children, adults, couples and families in both individual and group settings. She has experience working with several clinical issues ranging from adjustment difficulties, marital issues, family distress, depression, and behavioral concerns, to severe and persistent mental health diagnoses.
Tyne has extensive experience in helping individuals with anxiety. In 2011 she partnered with USF and All Children's Hospital in a research study focused on using a program called "Camp Cope-A-Lot" aim at reducing anxiety in youth. During this research study Tyne was trained by one of the programs developers, Muniya Khanna, Ph.D. as well as collaborated with and received hands on training with several anxiety specialists known nationally for the treatment of anxiety. Tyne witnessed the outcomes using this program being so successful, she purchased the program for herself and is now using it in her private practice.
Tyne is a Licensed Mental Health Counselor (LMHC) in the State of Florida. She is also board certified by the National Board for Certified Counselors (NCC).
Tyne uses a variety of techniques such as cognitive-behavioral therapy, brief therapy, family therapy, solution focused, person centered, play therapy, etc. adapting to each client on an individual and personal basis.
Tyne is pleased to offer EMDR therapy. EMDR is a psychotherapy treatment that was originally designed to alleviate the distress associated with traumatic memories. However, it can also be utilized to help treat a variety of conditions ranging from anxiety to mood disorders.
Tyne is deeply committed to helping people build richer, more rewarding lives. Let her help you work toward the common goal of improving your quality of life.
To schedule an appointment with Tyne, please contact us.