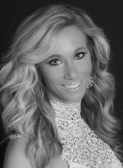 Trish is a Licensed Clinical Social Worker and a Certified Addictions Professional. She is one of very few licensed therapists in the Clearwater/St Petersburg area that has dedicated her time to become certified in addictions counseling and work with substance abuse clients. She received her Bachelors and Masters Degree in Social Work from Florida State University in Tallahassee, Florida. She completed two internships with conducting individual therapy, family counseling, and groups with adolescents and adults.
Trish has worked in various mental health settings, including an addictions treatment program, a psychiatric hospital, and outpatient therapy agencies conducting individual and family therapy, couples counseling, and groups. Her specialties include working with addictions & recovery and past trauma/abuse. With her education and employment experience, she is able to work with a wide range of emotional and behavioral issues including Past Child Sexual/Physical Abuse, Domestic Violence/Safety Planning, Depression, Anxiety, Bipolar Disorder, Stress Management, Goal Setting, Self-Esteem/Self Confidence issues, Impulse Control Disorders, Co-Dependency, Boundaries, Relationships Issues, Forgiveness, Grief & Loss, Unhelpful Thinking Styles, Anger Management, and Bulimia.
Trish believes every person should feel beautiful on the inside and out. She feels that by implementing a healthy lifestyle in all areas of life, including emotional and physical, every person can feel successful. She applies this into her therapy practice and teaches healthy techniques and coping skills to help make a balanced lifestyle. Trish is warm, compassionate, and has a passion for helping others, which shows with each and every client.
To schedule an appointment with Trish, please contact us.