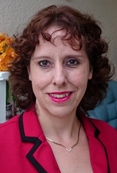 Kate graduated from St. Leo University  in 2005  with her bachelor's in Psychology and a bachelors In Religious Studies. She went on to St. Thomas University to complete her masters in Pastoral Ministries in 2007 and her masters in Marriage and Family Therapy in 2009.  She received extensive training in trauma based therapy and loss and healing while attending this university.
Kate started her career in Miami doing outpatient in-home counseling for an at risk families and youth. She also worked closely with children and families involved with the Department of Children and Families (DCF) and with outpatient referred substance abuse clients.  In addition she served as a chaplain for a Hospice Unit in Aventura, Florida.
Upon moving to Pasco County Kate worked in community mental health and with therapeutic and transition foster home youth.  She also conducted in-home counseling sessions and assessments for families involved with the Department of Children and Families (DCF). She worked extensively with the child welfare agencies in surrounding Florida counties, school system and judicial system.  She has experience completing in depth and psychosocial assessments for families involved in the child welfare system.
Kate joined the Solution Counseling Center in 2014.  She currently works with children, adolescents, individual adults, families, couples, substance abuse clients, and victims of abuse, loss, and trauma.  She primarily uses a solution focused, play therapy, and/or cognitive/behavioral approach with clients in sessions.  Her approach is warm, sensitive, and nonjudgmental. Kate has extensive experience working with those suffering from trauma, loss, abuse, depression, self-esteem issues, substance abuse, anger management issues, stress, and ADHD symptoms.  For clients that are interested, Kate also has experience in spiritual counseling.
Kate has day and evening hours available to clients that need flexible scheduling.
To schedule an appointment with Kate, please contact us.