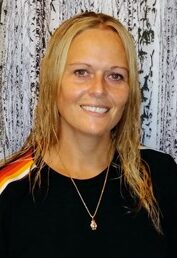 Danielle Robertson is a Licensed Clinical Social Worker (LCSW) in the State of Florida.  Danielle earned both her undergraduate and graduate degree at the University of South Florida in Social Work with a concentration of children and adolescence.
In the beginning of 2011 and throughout the course of her studies, Danielle first worked with juvenile offenders in a residential treatment facility for behavioral and substance use issues. Danielle has experience working with veterans during an internship located at the James A. Haley Veterans' Hospital and from there worked in a program that collaborated with Youth and Family Alternatives. The program referred clients to counseling as part of a reunification case plan and to provide material and knowledge to parents from an evidence-based parenting curriculum.
Danielle has prior expertise of private practice and then continued to expand her skill-set by later managing cases from within a hospice and palliative care center. Danielle has since returned to serving a diverse population and currently works with a range of diagnosis's in the community providing treatment to adults, children and families.
Danielle has had success in treating mental health and depression and has the upmost respect and gratitude to learn what motivates each individual to allow for change to happen. Danielle understands that unseen patterns and cycles of behavior are the UNEASY barriers to surrendering and that a healing and freeing path can require the right kind of support.
To schedule an appointment with Danielle, please contact us.