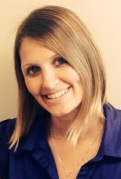 Carrie Saldana is a graduate of the University of South Florida with a Bachelor's Degree in Psychology.  In 2009, Carrie graduated with a Master Degree in Mental Health Counseling from Argosy University.
Carrie has extensive experience in offering therapeutic services, and during her career has worked in community mental health agencies, private facilities and hospital crisis units. These experiences have helped Carrie to develop a wide range of skills and experience.
Carrie has experience working with the following populations:
Children, young adults, adults, and geriatrics. As individual clients or as couples and families.
Carrie works with the following mental health issues:general mental health issues, depression, mood disorders, anxiety issues, bereavement, substance abuse, domestic violence, grief and loss, anger issues, marital problems and high acuity mental health disorders.
Carrie has a proactive approach to her therapy and offers her clients a safe, supportive non-judgmental environment where they can focus on finding an appropriate solution for their concerns. Carrie uses multiple modalities in her therapy, suited to fit each client.  Her experience includes: cognitive behavioral therapy, cognitive therapy, REBT, solution focused, person centered, interpersonal and family systems theories and techniques.
Carrie is a valuable addition to the Solution Counseling team of professionals and is available for individual, couples, and family counseling services.  Carrie's availability is flexible to meet your needs.
To schedule an appointment with Carrie, please contact us.