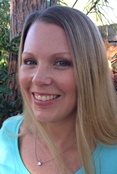 Brenda received her MSW from Wheelock College of Boston MA in 2003.  She began her therapy career working for a community mental health center providing in home therapy to children, adolescents, and adults working in conjunction with the department of children and families.  During her time there she provided one to one therapy, therapy groups, and worked with DCF to help implement the Family Group Conferencing Program.
In 2005 Brenda began working for a community mental health center working specifically with women and children affected by domestic and community violence.  She provided one to one and group therapy services.  She also participated in many community outreach programs that helped to increase awareness of domestic and community violence.
In 2008 Brenda joined a group therapy practice and focused solely on providing clinical therapy services to adolescents and adults.  She began training in working with obsessive compulsive disorder and received her Behavior Therapy certification in 2012, from BTTI, for Behavior and Exposure therapy for treating OCD.
In 2011 Brenda went out on her own and worked in her private practice providing one to one therapy for adolescents and adults.  Her focus the last 5 years has been solely on obsessive compulsive disorder, panic disorder, anxiety, depression, and stress related disorders.  In 2013 she began formal training in Mindfulness Based Stress Reduction for the treatment of anxiety and depressive disorders.
Brenda relocated to Florida in September 2016 and joined the Solution Counseling team in November 2016.
Brenda believes we are all inherently good at the core and we all have something valuable to offer this world.  She believes we are all trying to live our life as our best selves and works in therapy to help people achieve authenticity in themselves.  She believes the greatest tool in therapy is holding space for our feelings and recognizing our feelings and how they impact us.  Using MBSR we can begin to sit with and experience our feeling to help us incorporate tools to overcome our symptoms.
To schedule an appointment with Brenda, please contact us.