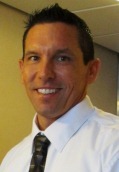 Since the start of his career Andrew has specialized in working with children, adults and families with a variety of emotional and behavior challenges. He held the role of Director of Residential Services where he played an integral part in developing and directing community based group homes for individuals with a variety of disabilities.
In 2003, Andrew relocated to Florida to work with juvenile offenders and was certified as an "Exceptional Student Education" teacher. He later completed a two-year training endorsement in the area of Autism Spectrum Disorders and worked as an adjunct professor. Andrew has been employed in the Florida school system for the past ten years providing instruction, clinical social work and behavior support services. In this role, Andrew was promoted to train other school staff in the area of Applied Behavior Analysis.
Andrew utilizes a cognitive behavioral and solution focused approach to help his clients find the answers they are looking for. He frequently draws on principles of Applied Behavior Analysis in developing solutions to difficult situations. He believes that with the proper strategies families can help support each other in obtaining the skills needed to ensure a successful future. He has a direct, yet supportive approach to providing his clients with manageable and realistic solutions.
Andrew works with individuals, couples and families. His specialties include social skills training for clients with Autism Spectrum Disorders, anger management strategies, behavioral self-regulation and overall self-esteem improvement. In addition, he can assist in developing strategies for managing anxiety, depression and phobias including the use of Exposure Therapy. He has extensive experience in working with individuals with ADD/HD and Executive Functioning disorders.
Andrew provides a safe and supportive environment where his clients can feel comfortable in developing meaningful solutions. Andrew offers flexible hours including evenings.
To schedule an appointment with Andrew, please contact us.